Genesis
Born from a love at first sight gustatory and in love, Animus (the soul in Latin) is an invitation to discover the alliance between the flavors of the terroir and Italian gastronomy. In a chic and cozy setting, shaped by them, Chef Andrea Martin and his wife Julie welcome you to this unique place that will delight your pupils and taste buds. At lunchtime a bistro menu with Italian/Alsatian flavors and in the evening and weekend a gastronomic and creative menu.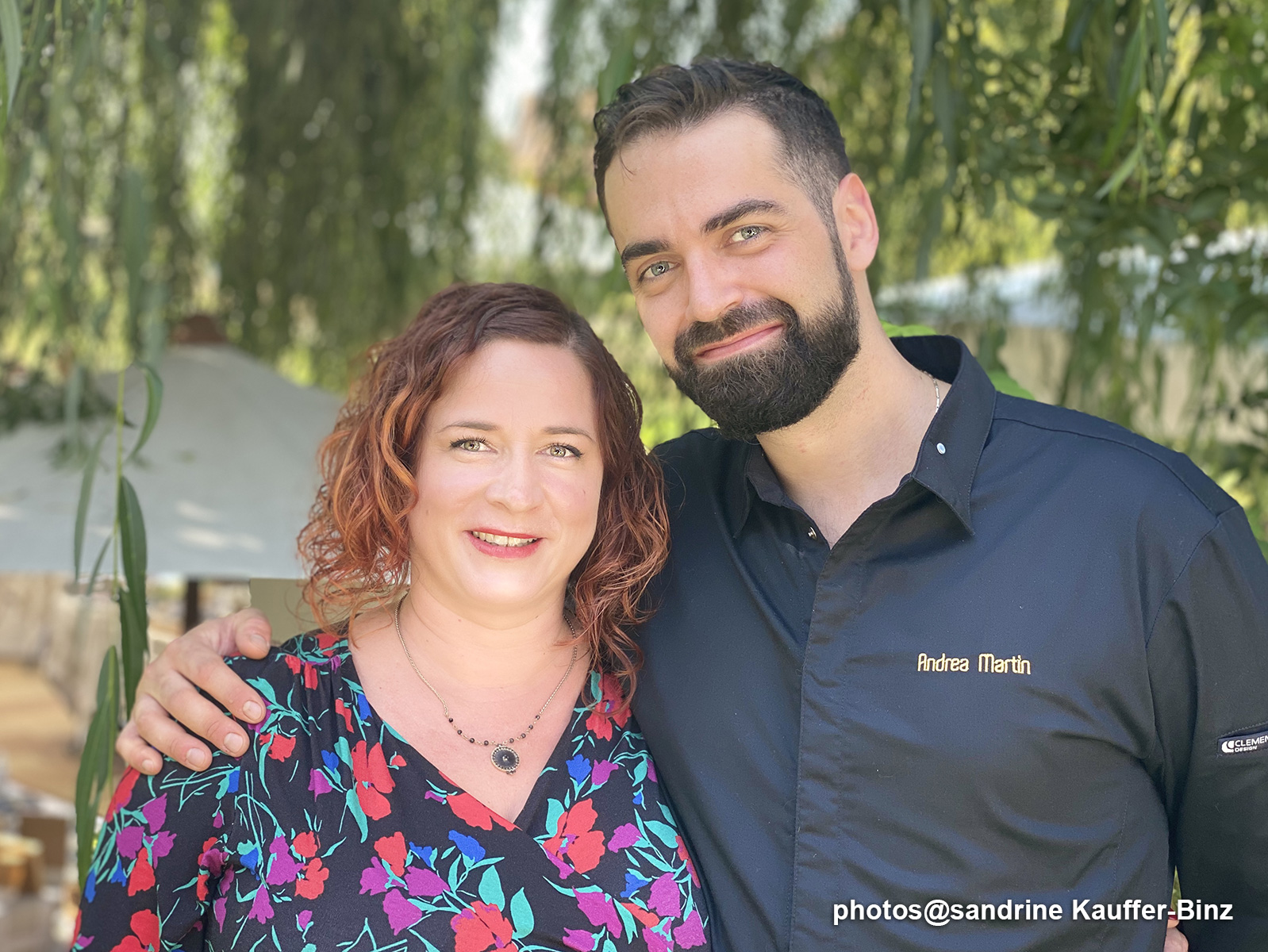 La cucina è di per sé scienza.
Sta al cuoco farla diverntare Arte.
Cooking is a science
but it is up to the cook to make it become art...
Gualtiero Marchesi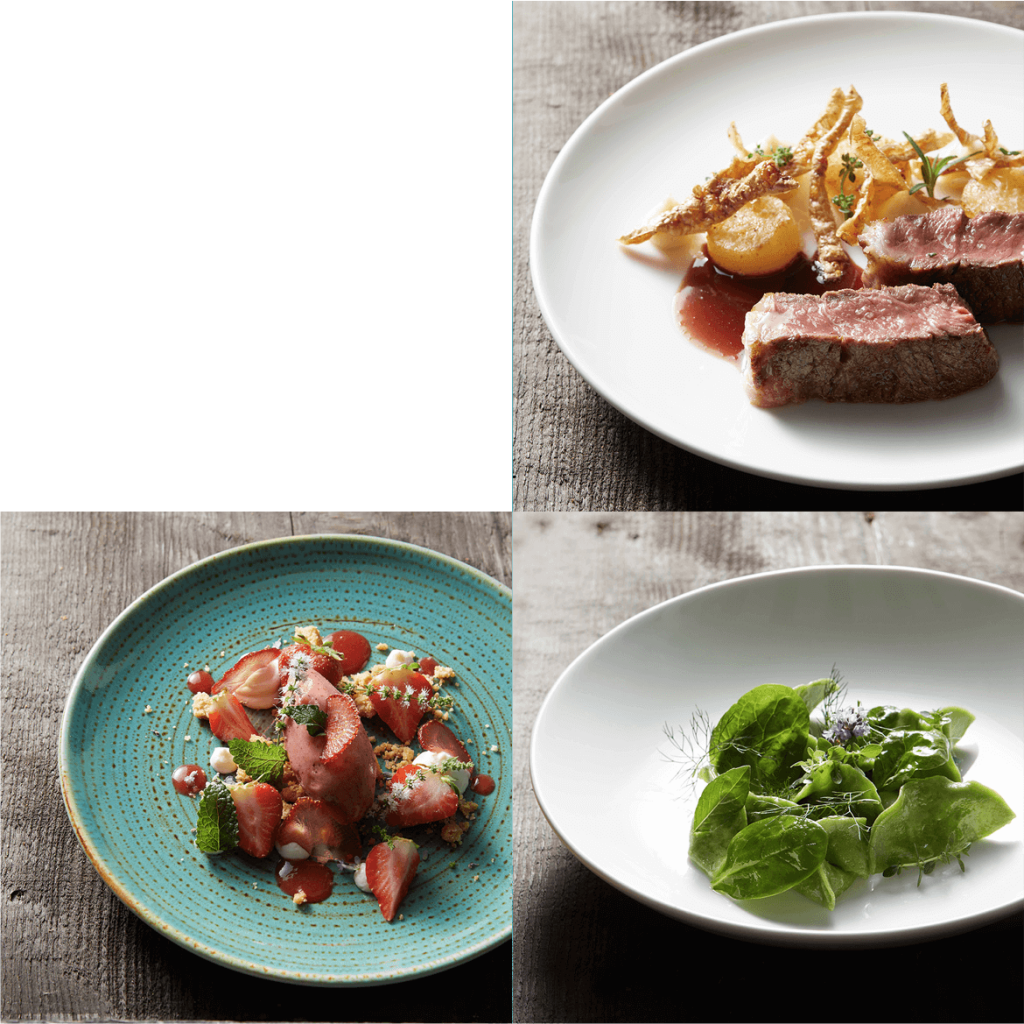 AN INSPIRED CUISINE
Inspired by his Italian roots, Chef Andrea Martin offers creative cuisine with accents of the terroir, symbol of the union between the peninsula and Alsace.
The wine list, in perpetual evolution, gave pride of place to the winegrowers of the region (exclusively organic) and makes you discover the nectars of the most beautiful vineyards Italians.
AN ATYPICAL CAREER
Passionate about the world of gastronomy since his childhood, Chef Andrea Martin is a chef with a career studded with stars.
As a former firefighter, nothing predestined Andrea to find herself behind the stove. Injured during an intervention, he enrolled at the Alma International Cooking School in Parma from where he came out of age from his class.
He went to train with the biggest names in gastronomy: Massimo Bottura*** at L'Osteria Francescana in Modena and Jean-Luc Brendel* at D'Brendel Stub and La Table du Gourmet in Riquewhir.
It was there that he met Julie, from a family of hoteliers, daughter of Fabienne Brendel and niece of Chef Jean-Luc Brendel*. From this union, a little boy, Luca, will be born.
Second to chef Jean-Jacques Klein at La Table de Mittelwhir in Mittelwhir, he took over the reins of the kitchens of the Wistub du Sommelier in Bergheim in 2017, where he will perpetuate for more than a year the memory of Chef Patrick Schneider.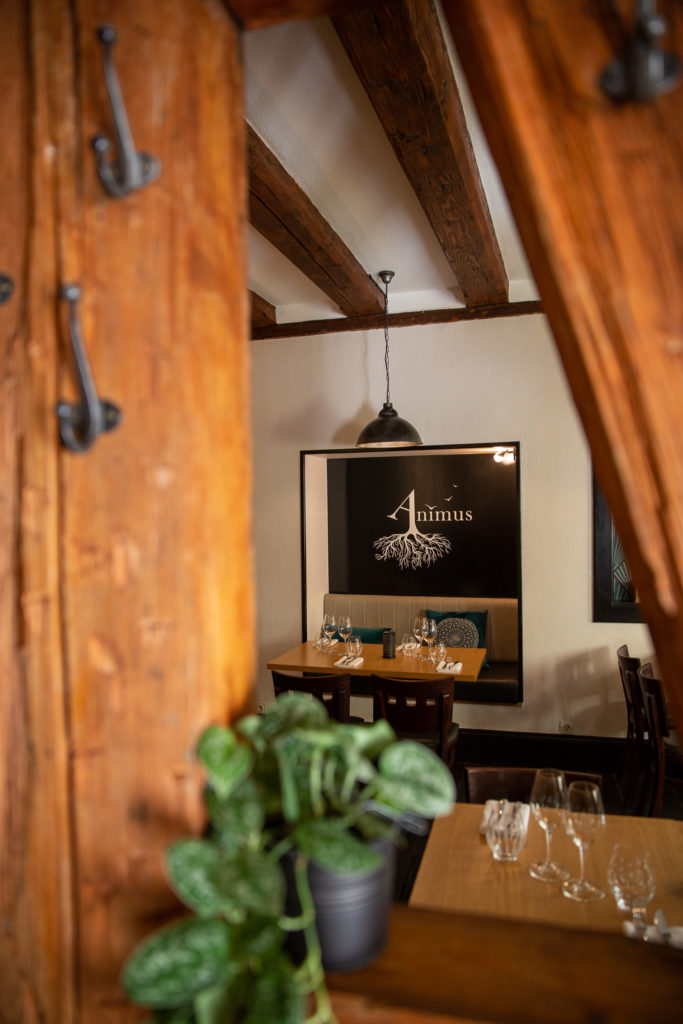 Contact
Restaurant Animus
14 Place du Dr Pierre Walter
68750 Bergheim
Phone : 03 89 73 73 97
Closed on Wednesday, Thursday all day
Restaurant closed on 24, 25 and 26 December 2021
Annual closure from Saturday 1 January 2022 to Thursday 27 January 2022 included. Opening Friday, January 28, 2022 at 7pm.
Mandatory health pass to access the restaurant or PCR test of maximum 24 hours.
The establishment will refuse access to people who do not have the HEALTH PASS or a negative PCR test of up to 24 hours
Reservations highly recommended
If we have no reservation for a service we take the right to close the restaurant for economic reasons
Follow us on Facebook
Vegetarians, vegans, intolerant or allergic do not hesitate to let us know when you book
Cooking fresh products by the minute, from 8 people we offer you to choose a menu to facilitate the smooth running of the service. Thank you for your understanding
Groups only on request
The square has been completely redone. There is no more parking. You can park in the car park at the top of the village: parking of the city garden or at the bottom of the village: parking of the ramparts near the church.
You can, however, drop people off in front of the restaurant and go park.
For people with reduced mobility there is a place on the square of Doctor Pierre Walter